We've moved!
Izu Hike's staff have moved to Fuji Five Lakes to focus on our business offering guided hikes to the summit of Mt Fuji, as well as bike tours and winery tours in the mountain's foothills. Find us there at www.fujibiketour.com.

Although we will be located too far away to continue offering Izu Hike's single-day tours, we would be happy to meet requests for multi-day hiking and biking tours in Izu. If you're interested in a multi-day tour in Izu, contact us.
---
Lighthouse Hike
Difficulty:
Easy
Duration: 2 to 3 hours
Length: 6 km (4 mi)
Terrain: Forest paths, rocky shore, paved walkways
Elevation gain: 150 m (500 ft)
Trailhead elevation: 5 m (15 ft)
Summit elevation: 60 m (200 ft)
Shade: Scarce
Accessible seasons: Year-round
Camping allowed: No
Departs from: Shimoda City
Transportation to trailhead: Bus (or car or bike, if you own or rent)
Guide fee: ¥3,300/person for 3 or more people, ¥4,950/person for 2 people or ¥9,900 for 1 person
Other costs: Bus fare (¥880/person round trip from Shimoda Station)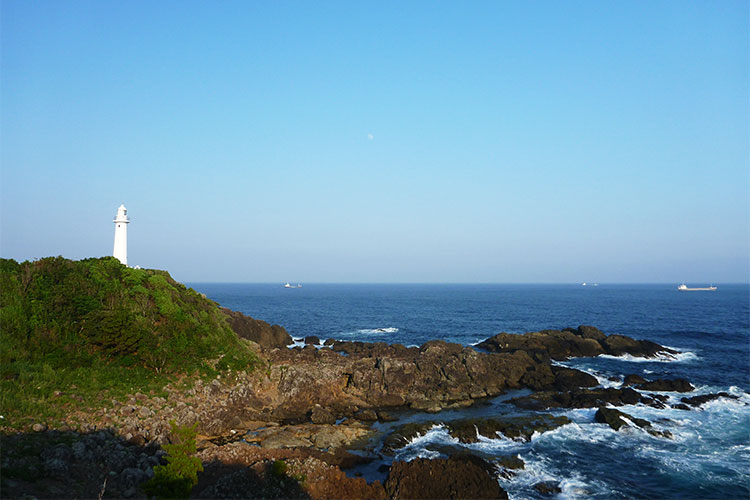 Description: Trek along one of the loveliest arcs of Shimoda's coastline where dramatic cliffs and striking rock formations tower over colorful tidepools that are home to anemone, crab and starfish. Ascend to a hilltop lighthouse that looks out over clear blue waters to distant islands. Weave through subtropical jungle until it gives way to fields of wildflowers. Hidden coves invite you to have secluded beaches and ocean views all to yourself.
Photos from the Lighthouse Hike